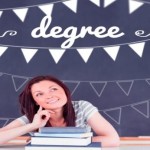 An undergraduate program is the minimum qualification required for entry to any profession it focuses on helping students to develop knowledge & skills to become an effective & efficient manager. Bachelor program also prepares students for further post graduate studies and choose a specialisation of their choice. A Bachelor's degree is usually three-years in length assists students show they are committed, as well as knowledgeable, in their field.
International students require a minimum overall band score of 6.0 on IELTS (Academic) with no sub-score of less than 5.5. Apart from English requirements student seeking admission should also have completed a year 12 at school and an equivalent certificate or a diploma certificate. Some institutions may also allow students to complete a direct entry program (DAP) or an equivalent English program to enrol in the program.
After completion a bachelor level degree students choose to either peruse a fulltime job some seek an alternative pathway to a post graduate degree in same or a different university.