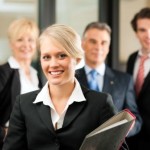 The Professional Year Program is a minimum of 44 week job readiness program, which is gazetted by the Department of Immigration and Boarder Protection (DIBP) and managed by Professional Bodies like ACS, Engineers Australia, CPA/CA/NIA.
The Professional year programs generally combines both formal face to face classroom learning and workplace internship to assist students make the transition from university to workplace / employment, in addition the successful completion of this program may also give eligibility to gain 5 additional migration points towards permanent residency application with DIBP.
The program usually runs for 44 weeks, over this period the students gain familiarity the Australian workplace culture, Australian employment market, business / professional ethics and business communication. Post this the students complete an internship placement to enhance their job prospects in Australia. These high quality internships are organised by the professional year providers, however in limited cases (subject to approval of the education provider) the students may organise their own internships.
Currently there are three approved professional year programs by DIBP
SMIPA – Skilled Migration Internship Program – For Accounting Graduates
ACS Professional Year – Australian Computer Society Professional Year Program – For Graduates in Information Technology / Information Systems
Engineering professional year – Engineers Australia Professional Year – For Engineering Graduates
Contact Education Guru to ascertain which program you qualify for and are eligible to enrol into:-
The documents that you will require to enrol are:-
Copy of Passport
Copy of your 485 Visa or Bridging Visa
Copy of IELTS or PTE or OTE exam results
Your Academic Documents like Degree, Transcript & Completion Letter
Education Guru represents nearly all professional year program providers and can guide you to enrol into the program that is most suitable to your needs.
Currently Education Guru is actively recruiting students for December 2015 intake of Professional Year Program in Brisbane. There are two intakes available to students in December, the 1st one is a Mid week intake and Second one is a Saturday Intake. The Provider offering these intakes have small classes where students get one to one help from the tutors. Some providers like Indus Institute also offer Free Morning & Afternoon Tea, Lunch and Digital Resources to every student as part of their offering.
Education Guru has some very attractive and exciting Scholarship options for students looking to enrol into this program, please contact Education Guru via any of the following means:-
Visit us at Level 22, 127 Creek street, Brisbane.
Call Us: 07 3711 2254
Email Us: info@educationguru.com.au
Facebook: https://www.facebook.com/EducationGuru