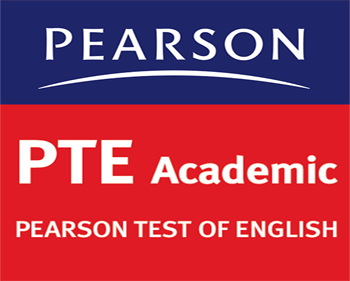 PTE Academic is the world's leading computer-based test of English for study abroad and immigration purposes. It is approved by the Australian Government for all visa applications and accepted by all universities and Educational institutions in Australia and thousands of universities world-wide. The test is for non-native speakers of English who need to demonstrate their level of academic English proficiency. PTE Academic accurately measures the listening, reading, speaking, and writing skills of test takers via computer in a single 3 hour test session. To complete a PTE Academic test, you will need to attend a secure Pearson test center. You will use a computer and headset to listen to, read and respond to questions. During the three-hour test session there will be three main parts to the test: speaking and writing (together), listening and reading. There are twenty different question formats, ranging from multiple choice through to essay writing and interpreting information. PTE Academic assesses real-life, academic content, so you will hear excerpts from lectures and view graphs and charts. You will hear a range of accents in the test, from British and American to non-native speakers, so you will be exposed to the type of accents you will encounter in everyday life. Benefits of PTE Include:-
Fast: Get results in typically 5 business days
Flexible: Schedule tests up to 24 hours in advance*
Accepted: By all Australian universities and colleges for all Australian visas (457, ENS, RSMS and more
Fair: The highly accurate computer marking means consistent scores and no potential for examiner bias.
Secure: Palm-vein scanning, randomised test forms and data forensics ensure universities know your test score is really yours, and mean that your score is safe.
Tests Real-life Language: Prepare for life abroad as you listen to university lectures and respond to questions about life on campus with our real-life test of academic English.
Free & Unlimited Reporting: You can send your scores to as many institutions as you choose – there are no additional fees for extra score reports.