ACS Professional Year – Now Available in Hobart
Education Guru guarantees the best scholarship to all students who wish to undertake the ACS professional Year in Tasmania.
The Scholarship is a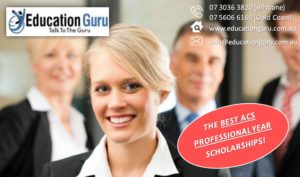 limited offer only available till 1st March 2017, so students need to hurry up to secure their seat.
Classes will be held on a weekend in Hobart, using quality facilities and trainers.
Call Education Guru today on 07 3036 3820 today to secure your place in the Hobart Cohort.
or email us at hobart@educationguru.com.au