Accounting Professional Year Brisbane
Best Deal Guaranteed**
Tuesday, Wednesday, Saturday & Sunday Classes Now Available
Education Guru's is offering Scholarships for Accounting Professional Year in Brisbane for Tuesday, Wednesday, Saturday and Sunday Classes. Its a standard scholarship across all days, no different rates for weekend or week day classes.
Students can do all their classes online, including online internships in most cases. So students can sav on travel costs, food costs and be safe in the comfort of their own home.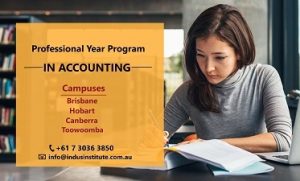 This is the best time to complete your online study and finish the Accounting professional Year.
The scholarship for Accounting Professional Year has been launched in collaboration between Indus Institute & Education Guru.
Indus institute is a reputed provider of Professional Year Programs for last 5 years and Indus graduates have very good employment and graduate outcomes. All Indus Accounting Professional Year students receive a Quality Internship built into the program. The Internship costs are including in the program costs, implying there are no hidden costs or nasty surprises to deal with at a later date.
Call Education Guru today on 07 3036 3820 today to secure your place in the Accounting Professional Year at Brisbane or email us at brisbane@educationguru.com.au.
** Education Guru will beat any written quote